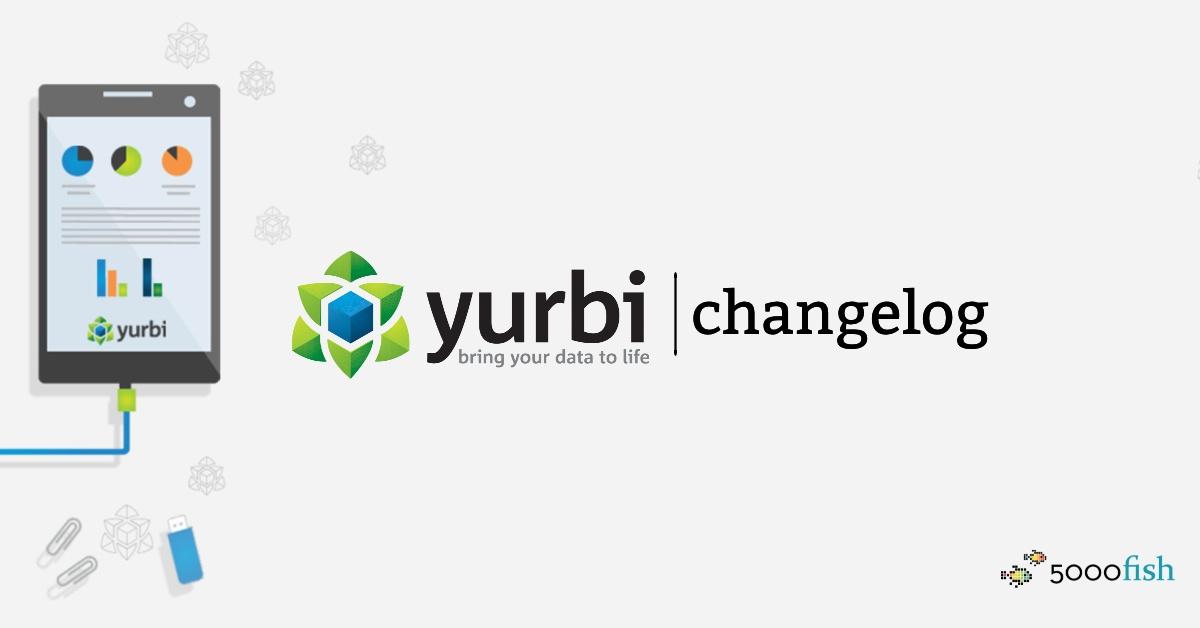 New features and fixes:
The following fixes and improvement apply to v11.1 Build 11.19.6.10
Report Builder - fixed the duplication of criteria when editing a report (when using Yurbi Embedded database)
User Interface - IE 11 CSS fix for icons not displaying.
Dashboard filters - minor fixes.
Report Builder - Fixed issue where the drill-down field builder mini-library was missing the scrollbar.
Report Builder - Fixed a condition where the preview with suppressed prompts and 50-row limit enabled would show an empty screen
Dashboard - minor performance fix for when loading dashboard with a large number of KPI report types.
Dashboard - minor performance fix - reduced amount of data retrieved when getting report definition for widget processing
Licensing - when reinstalling Yurbi on the same server that is already licensed, Yurbi will attempt automatic licensing.
Licensing - A trial can be initiated via valid email address without an activation code.
You can download the latest update of Yurbi here and follow these instructions to perform the upgrade.